The Company Summer BBQ
My office had its summer BBQ party on Saturday evening. The theme was Mexican, featuring fresh salsa and guacamole, beans and rice, and skewers of beef, shrimp, and jalapeno peppers. Add a "Price is Right" prize game, and a few rounds of Bocce ball, and a good time was had by all.
Here are a couple of feature photos, which all happen to include food (shouldn't surprise anyone).

Steve, the company owner, is the master BBQ-er, but I got to help a bit.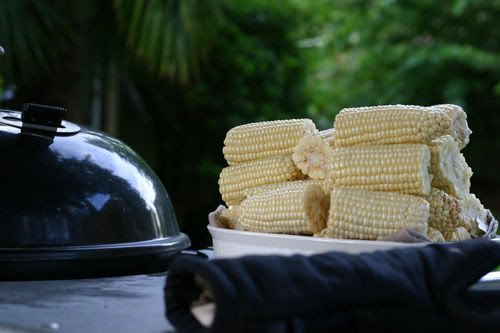 Corn, ready for the BBQ
Oh wow, this is something I'm going to do more of this summer, corn on the BBQ. I'm also proud of this picture, something like what you'd see in a food magazine!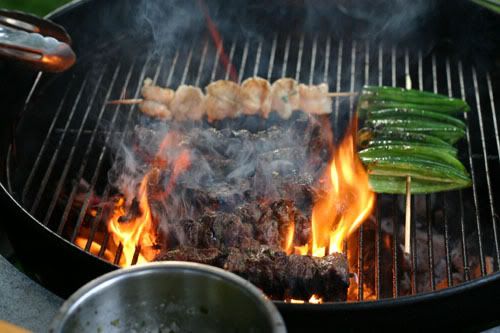 Shrimp, Beef, and Jalapeno skewers!
BBQ season is in full swing, now that the warm weather has arrived. Natasha and I have been doing BBQ quite often... sausages, ribs, chicken drumsticks, and we hope to do quite a few more before the end of summer.