Charlotte: Two Months Old
Our dear Charlotte is two months old today. We went outside to get a nice photo, and caught an interesting video as well.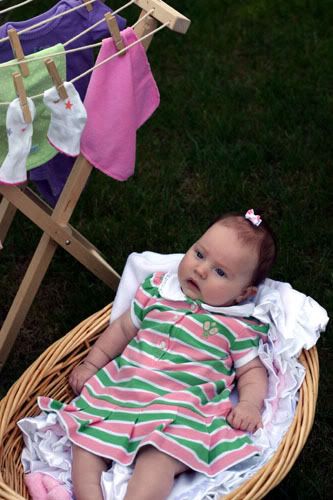 Charlotte, 2 months old!
Later, while giving her a bath, she started to giggle! A friend had caught what seemed to be a giggle last week, but only today did Natasha and I see and hear it together. The video is about 20 seconds long, and the giggling happens right near the start.