Where Cars And Nature Meet
Cars are generally seen as things that don't get along well with nature. On a walk this weekend up on the river bank of the Fraser River, we came across a bunch of old abandoned vehicles on the edge of someone's farm. They'd been totally overrun by plants, moss and trees. These cars have actually become a part of their surroundings...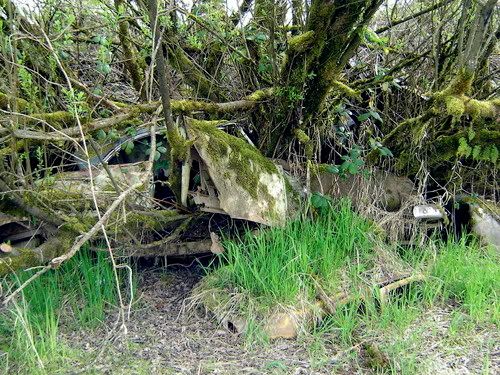 This was only one of the vehicles. I'm guessing there has to be at least thirty or more years of growth for the tree to have grown up and through the car and be as big as it is. There were other vehicles too, some more than half embedded into the side of a small hill, with only the front or back end visible.
Don't park your car for too long in one place!