Mini Putt
Mini Putt is the latest online game we've been playing. It's simple, fun, and keeps you coming back for one more try. For those who haven't played it, it's a mini golf course that you can play through on your browser. Be warned though, it will be nearly impossible to play just once!
Here is the score card from my best game with 26 strokes, and an impressive 11 hole-in-ones.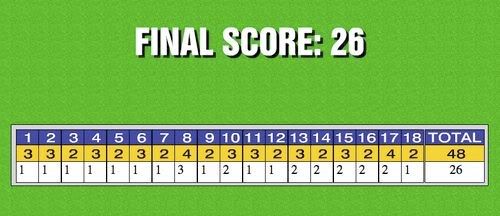 My best score: 26
Click here to play!
Then post your score in the comments!