The Babymoon
Ahh, the babymoon! All the rage these days it seems! Similar to a honeymoon, only while the honeymoon happens after the wedding, the babymoon happens
before
the baby arrives. Really a novel idea, and a great reason just to get away. But truly, it's been a nice vacation so far, with one day to go. Things have been busy at work and with moving into our new place, and a break has been really great.
What have we been up to? Plenty of sleep, and couch potato-ing! We've been trying out the local cuisine, and going through all sorts of second hand ("antique") stores looking for deals. There are none to be found, let me tell you. Apparently, when something is called antique, it suddenly triples in value.
On Saturday, the weather wasn't very nice. It was cold and windy, and we only spent a small amount of time outside. Today, we woke up to a partly sunny sky, and it only improved during the day. We hit the road to Sechelt and visited the beach to enjoy the great spring weather.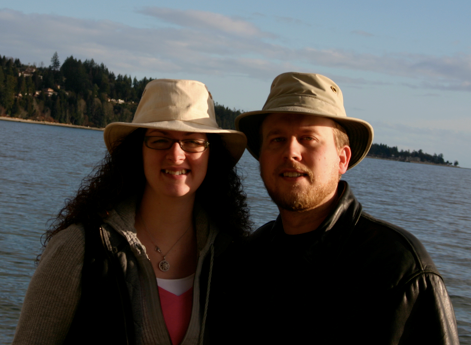 Here we are, on the beach!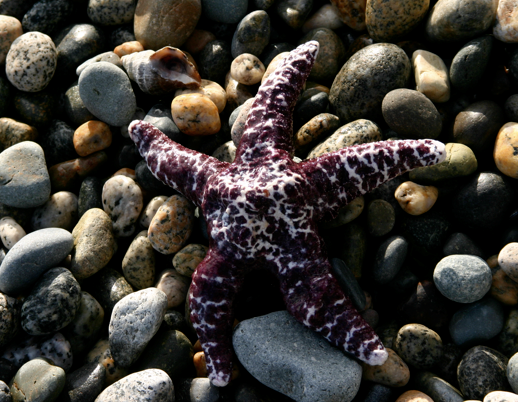 Here's a starfish we came across.

A sea snail of some type.
Snails are great little animals. I used to keep a few when I had my aquariums set up. Might do it again sometime soon. We picked up about eight empty ones to decorate with later.
On our way back home, we came across an open area with a view of the sunset and pulled over for a look and a few photos.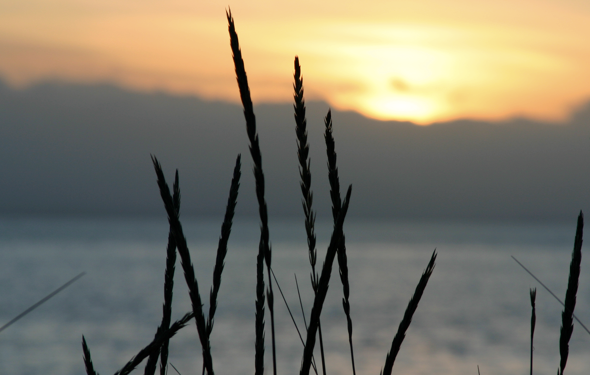 Sunset, Sechelt, February 10, 2008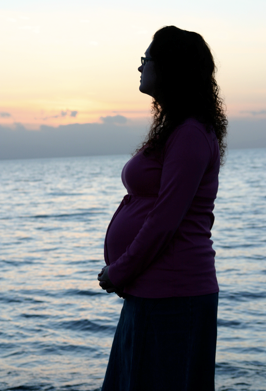 Natasha at 26 weeks
And of course, the baby update. Natasha's doing great, growing a little bigger each day and along with it, bigger kicks. The big day approaches, and I find myself thinking more about how it will all happen. Since there are many others there to help, I'll be there for the support, to cut the cord, and then practice my proud father look!
That's our update for now. We head home tomorrow, back to the usual routine on Tuesday. Back to no internet at home! But I've found a temporary solution for my blog images, using
photo bucket
! Enjoy!
Labels: babymoon, natashas nine months, travel